New Feature Alert!
You now have the ability to customize the SmS and Email that is sent to a candidate after he or she fills out the EZApp. If you want you can even turn the automatic SmS and and Email option off completely. Read below to learn more.
On the Jobs Board/ Landing Page area on the Configuration icon, you will see the following:

That will take you to the following screen: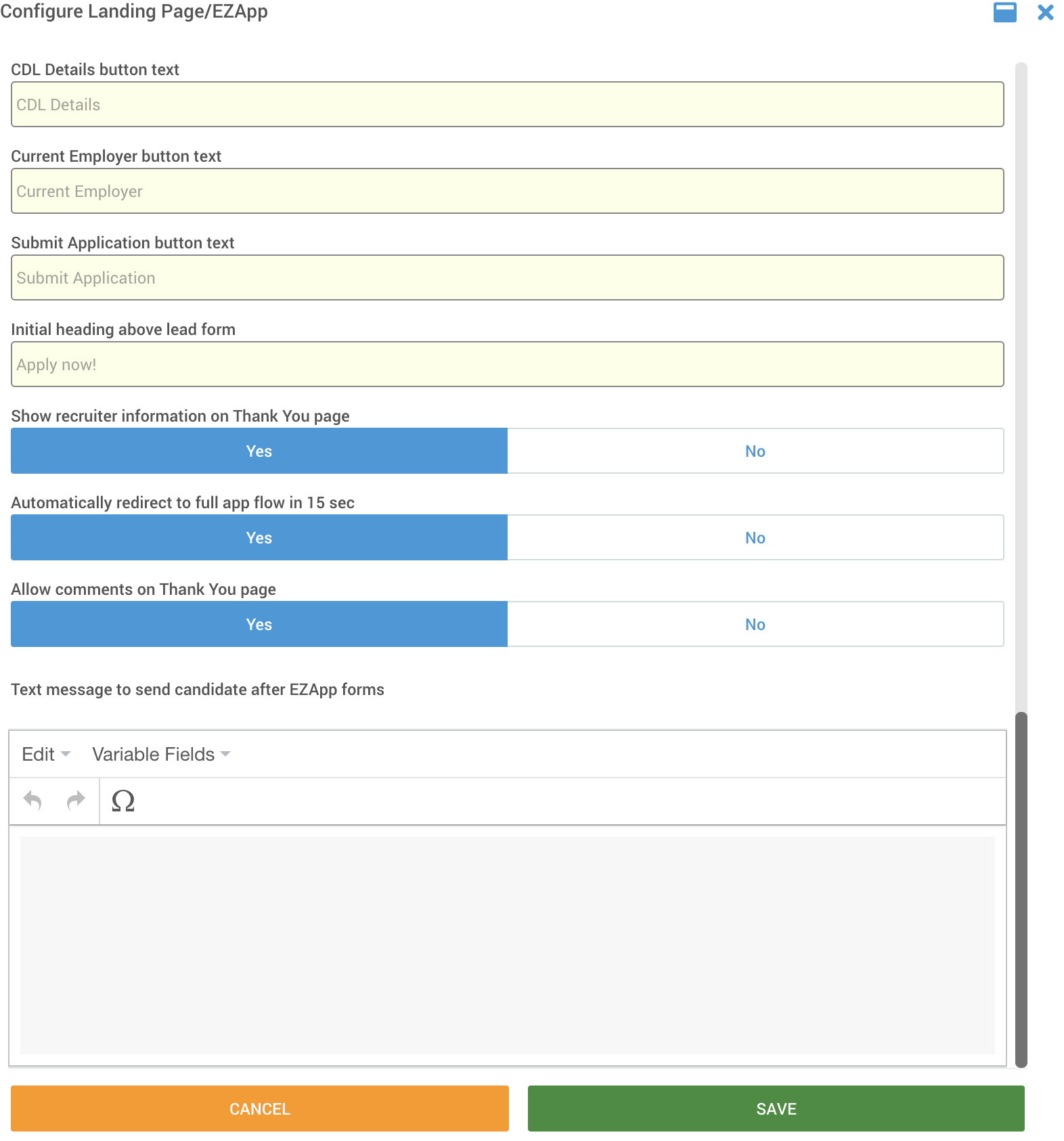 You are able to customize the text a candidate receives. You can add variable fields to add an extra level of personalization. For example, if you use the variable fields of (persona.fname), the candidates first name will appear after the greeting. The field of (Company display name) will populate your company's name, and the (persona.manager.full_name and primary phone) will populate the listed manager's name and number as listed in the system.

The possibilities are endless!
You also have the same capabilities to customize the email that a candidate receives.
To turn off the auto SMS and or Email, toggle to "NO."