To designate one of your Employees as a Manager or Recruiter, you need to enable their User Oversight.
Oversights dictate which advanced or managerial aspects of the A-Suite System a User is able to view from within his/her profile.
To set up your User Oversights, hover over "Configuration", then "Permissions," and then click "Oversights."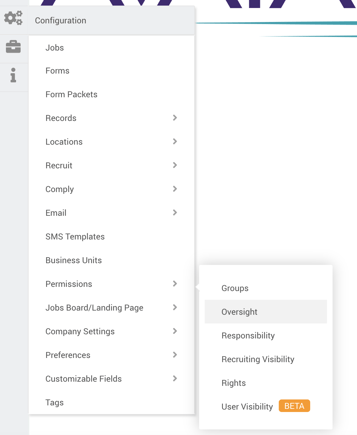 Next, use the dropdown menu or type the employee's name in the Employee field to change that person's oversight rules.
You can give an employee oversight over specific Managers/Recruiters, Locations, Jobs, Regions, or Employee Groups. Choose the appropriate selections in each box.

Once you have your desired Oversights selected, click "Save User Oversight" and you're all set.
Setting Oversights From User Profile
You can also set oversights directly from a user profile, as long as you meet the following requirements:
You, the changer, have the capability to set oversights in A-Suite, and
The person whose oversight you are setting is a Team Member (not a Lead or Candidate)
From within the profile, click the Actions button and choose "Configure Oversight".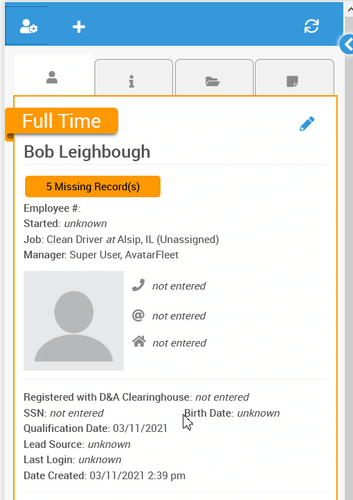 From here, the same screen will appear as when you follow the process above.