One of A-Suite's defining compliance features is the ability to receive notifications when records are about to expire, and when drivers fall out of compliance. This lets you stay ahead of the game when it comes to keeping drivers on the road.
To set up record notifications, start by clicking the User Menu in the top-right corner of the screen. From the menu, click "Configure Record Notifications."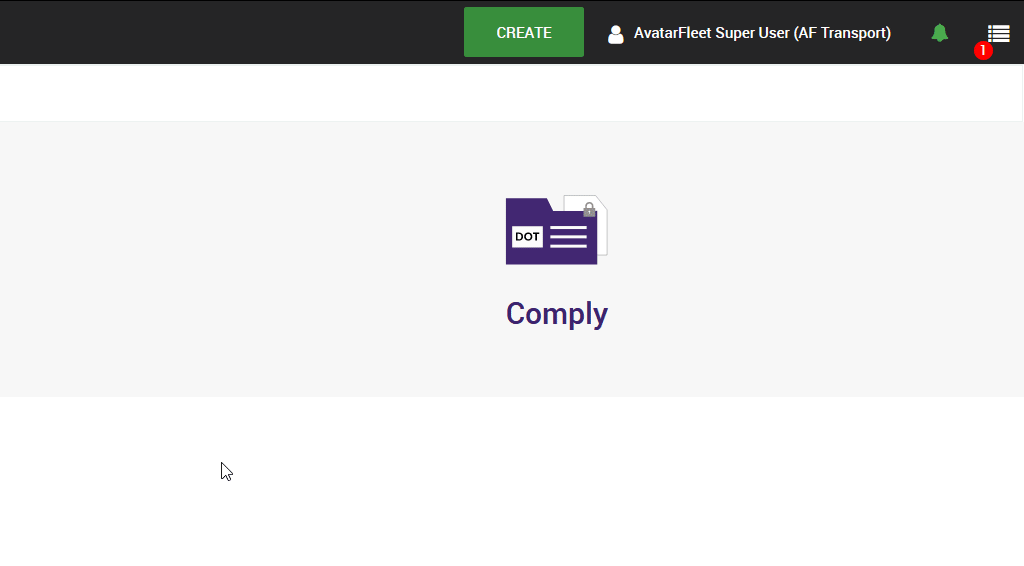 The dialog box that opens allows you to send notifications to a user – typically individuals in the HR or compliance departments – that alerts them to an upcoming expiration. The first dropdown menu item in the box lets you define the recipient of the notifications.
Next, enter a Name for the notification, choose a Type, and define if you want the notification to be sent for any/or, or all/and.
Any/Or notifications will send an alert if any one criterion is met.
All/And notifications will only send an alert when all criteria are met.
Once you have filled in your three required fields at the top, you can then choose the criteria for a notification to be sent.
The fields you can define are:
Record Types
Specific Employees
Managers & Subordinates
User Groups
Regions
Locations
Jobs
Compliance Groups
Each of these fields contains a multiple selection list (checkboxes) allowing you to define for which selection a notification should be sent. For example, if you have a compliance officer in Columbus, Ohio, it would make sense to notify them of upcoming expirations for drivers in your Columbus location.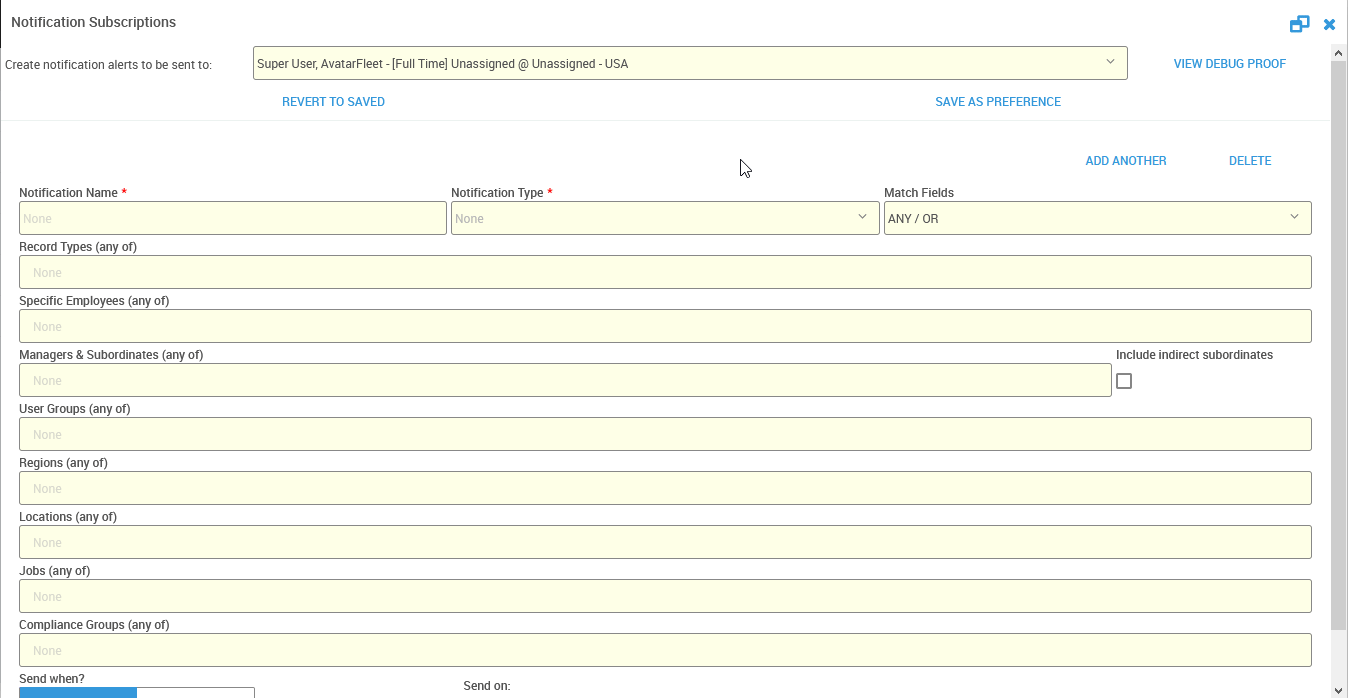 Once you have chosen your desired criteria, choose when you want the notification to be delivered. You can set the notifications for a certain day of the week, or a certain day in the month.
Now that this is complete, click "Save As Preference" at the top of the dialog box, and you are all finished.