We have revised the appearance at the top of the Application List View. We did this to bring visual and functional fluidity between our 2 different views (The Card View & Application List View). This change ONLY affects the top part of the Application List View page and makes it more clear as to what you are looking at in the columns of the page.
The first picture is the OLD view, which is being replaced. The second picture is the NEW view. We will break these down in the following steps. The only part changing is captured within the RED box.
OLD VIEW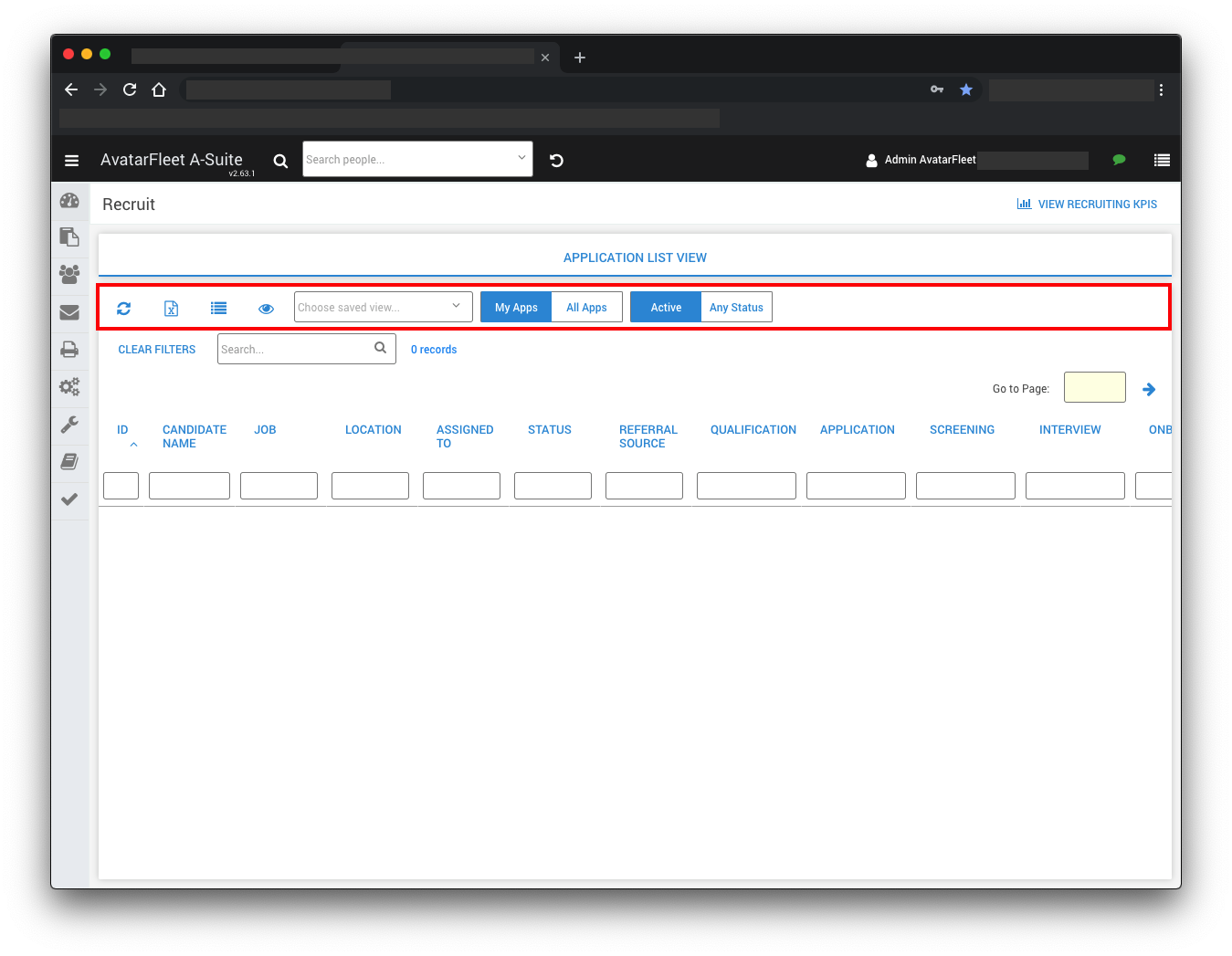 NEW VIEW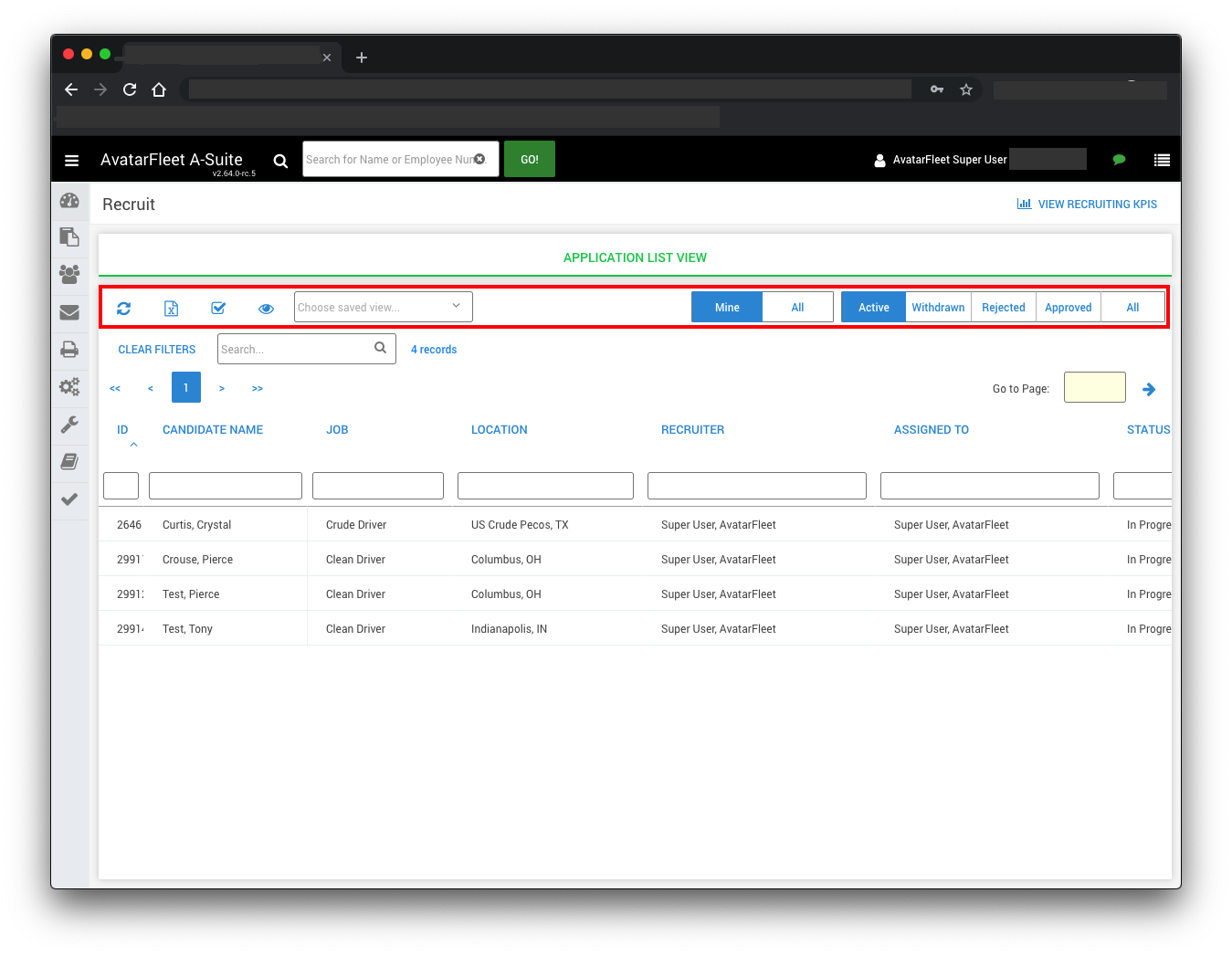 2. You will notice that we adjusted the alignment of the selection boxes. This makes it much less crowded on the left hand side of the page, thus making it easier to differentiate what actions you want to take.
Here is a closer image of the new view.

Now, we are going to break down the selection boxes and what they do.
3. Let's start with Mine and All.
Mine: will show only applications that are assigned to you
All: will show all applications that are available in the system regardless of their assignee.

4. The boxes to the right allow you to drill down for the status that you are wanting to pull up.
Active: displays all applications that are being worked on by applicants

Withdrawn: shows applications that have been withdrawn by the applicant.

Rejected: is applications that have been rejected internally, by any person that has the authority to do this action.

Approved: is applications that have been approved internally, by any person that has the authority to do this action.

All: this pulls up applications with any and all statuses.

We really hope that you enjoy this change, and that it brings you and your team more ways to find what you are looking for within A-Suite!