This article explains what you'll see when you first login to your A-Suite Account.
Overview Video:
When you first login to the A-Suite, you'll be looking at a screen that can be visualized into 4 different sections: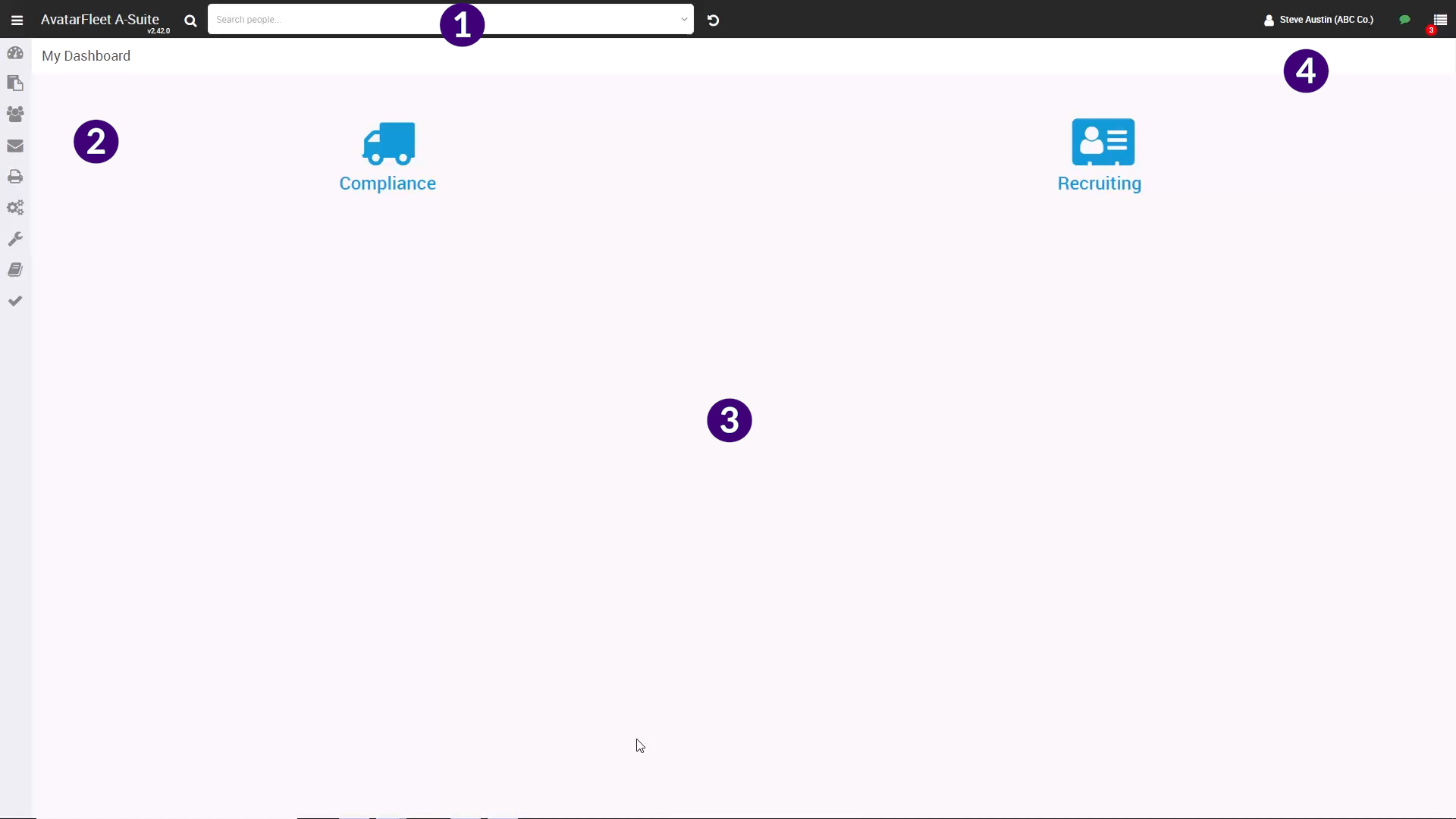 1. The Search Bar, where you'll search for all Users, Records and Information stored in your account
2. The Navigation Menu, which is what you'll use to access the specific tools the A-Suite
3. The Dashboard, which is the window to viewing your different metrics, Users, Records and more
4. Your Settings and Notifications Panel, where you'll make changes to your Account and view Notifications and Reminders to help keep you on top of your work.