This article walks you through each component of the Records Browser in the A-Suite.
Overview Video:
The Records Browser:
The hub for managing, organizing and filtering all of your User's Records, such as CDL, MVR or DOT Applications.
Within the Records Browser, you have the ability to aggregate your User data and build lists to aid in your recruiting, hiring and compliance workflows.
How to Use:
To access your Records Browser, hover over to Side Navigation Menu on the left side of your screen.
Scroll down to Browse Records, and then click Records Browser.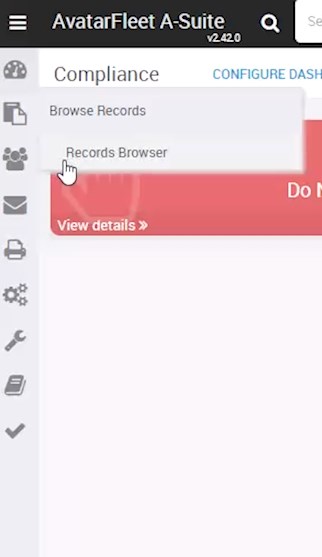 Here you'll see your Dashboard for managing all of your User's Records.
At the top of your Screen, you'll see the total number of Records in your A-Suite account.
Moving down, you'll see a set of tools you can use to perform different functions within your Records Browser.

Finally, you'll see a list of individual Columns representing the various Fields for your User's Records, which can easily be sorted alphabetically by clicking the Column Name.

Looking back up to the Toolbar, you'll see a set of icons across your Dashboard.
Starting on the left, you'll see a Refresh Icon. This is a tool you'll use when you need to update to the latest version of your records if a change was made.

Next you'll see the Export to Excel Icon. Clicking on this tool enables you to output your data or list to a spreadsheet for offline editing.

Next the that, you'll see a Convert to Task List Icon. This enables you to add check marks, or create a task list for the employees on screen.

This is a handy tool because the list is interactive, meaning once you complete the task you've set up for yourself, you can check the user off the list by clicking the checkmark next to their record.

Following that is the Create a Saved View Icon, enables you to create a view in your Records Browser that you can come back to later without having to plug in all of your filters again when you set up your current view.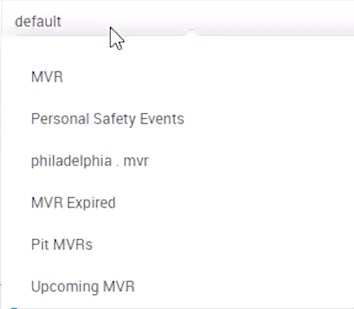 Next the the Create a Saved View Icon is a dropdown list of your Account's saved views.

Next to that dropdown list is a button for "Include Terminated Employees." This adds all terminated employees Records to your Browser for use.
In the following row, you'll see two text boxes.

The first box is used to search your entire Records Browser for a term. It's important to note that if you type in a name or a term, the results will filter ANY associated Record containing that term. So for example, if you type in Mark to the Search Bar, you'll see both Users and Managers or any Notes pop up containing the term Mark.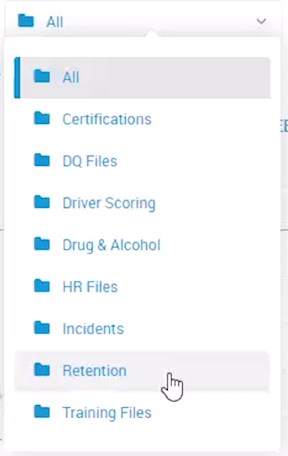 Next to the Search Bar is a Records Type Dropdown, which enables you to sort your Records based on the type of File they are.
Below your Toolbar, you'll see a list of columns, which, as mentioned before, represent the various Fields for your User's Records.
You can add or remove Fields by right-clicking in the area and selecting your desired View.
You can also search the individual fields by clicking on the empty box and typing in your search term.
To organize your columns, simply drag the column to the desired position.