Video Overview:
Responsibilities dictate the rules for your Compliance Rules you have setup in your A-Suite Comply dashboard.
The A-Suite Comply Dashboard displays five Reports at the top of a User's screen that can customized based on Oversight, Location and/or Region.
The way to customize these reports is by setting Responsibilities in your A-Suite Account.
To set up your Responsibilities, hover over to the side navigation menu, and down to Configuration, Rights, Responsibilities.
Next search for the User you wish to set the rules for, and just like you did in your Oversights menu, set the Responsibilities for that User.
Click Save User Responsibility and now that User's Compliance Dashboard Reports will populate with Employees only that adhere to the criteria you've just set.
Setting Responsibilities From User Profile
You can also set responsibilities directly from a user profile, as long as you meet the following requirements:
You, the changer, have the capability to set responsibilities in A-Suite, and
The person whose oversight you are setting is a Team Member (not a Lead or Candidate)
From within the profile, click the Actions button and choose "Configure Responsibility".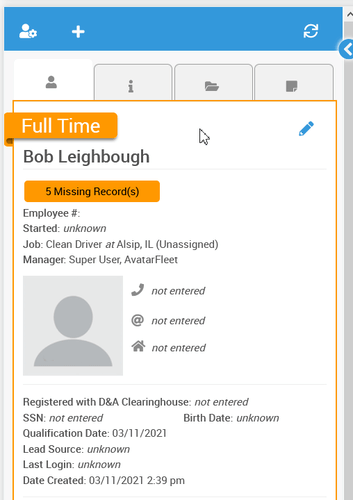 From here, the same screen will appear as when you follow the process above.