How to update a Record Version using the Drag and Drop File Import option.
Overview Video:
To Update a Record Version for a User, select the Record you're wishing to update in their Records Browser.
As we can see here, our User's CDL expired earlier this year, so we are looking to update that with a new Version.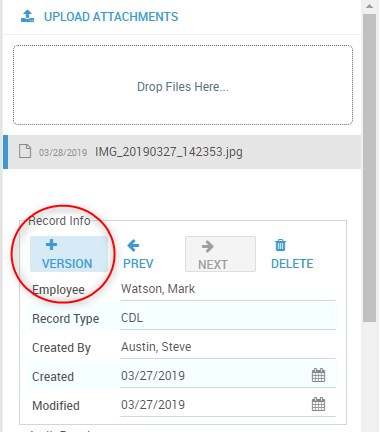 Select the Add Version Button under Record Info.
Click Yes to create a new version and then drag in your new CDL to the Drop Files Here area.
Now scroll down and click on "Edit" under Record Data to set the new expiration date of the CDL.
Click on Save and you're all set.