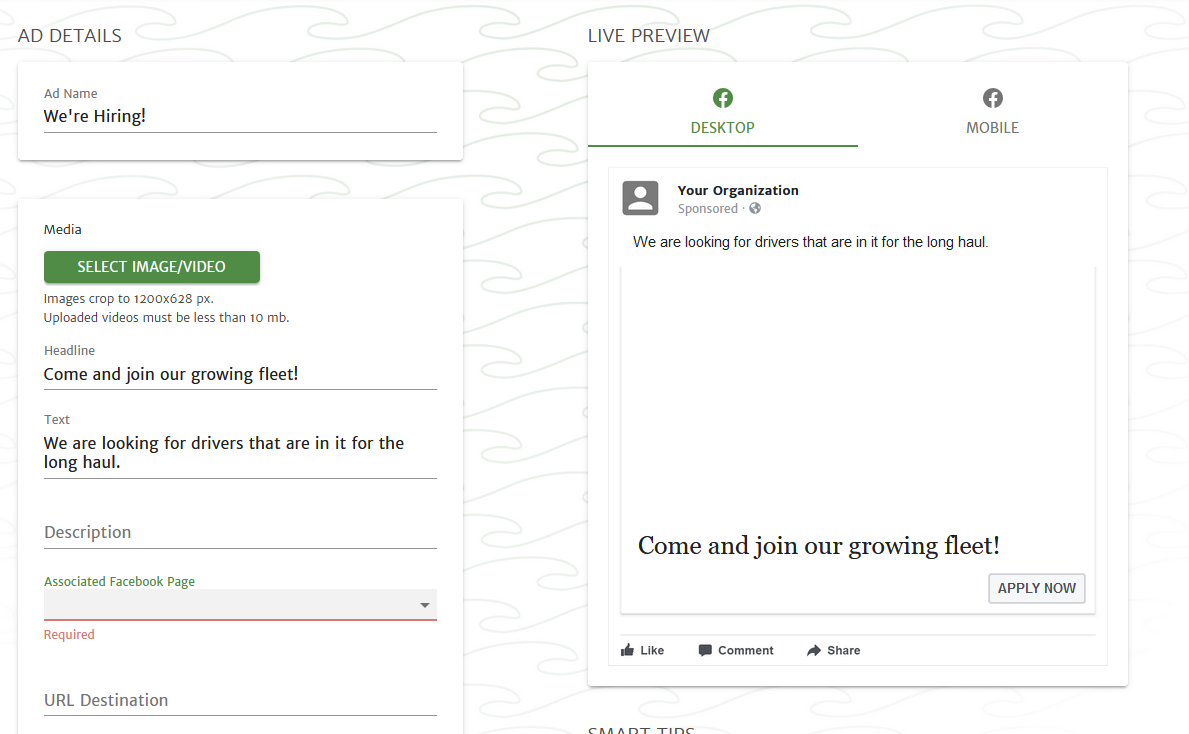 Every company has its own style and message, but there are a couple of composition guidelines that generally work well on social media. Our marketing experts recommend the following best practices:
Drivers may see your "Headline" or "Text" field first, depending on how they are scrolling, so be sure that the language for both can stand on its own and makes sense
Use a clear and short "Headline" if you start to tell a story you'll run out of space very quick
Focus on a core message and add a little bit of detail in the "Text" field. This is your space to be a little persuasive and give some details about the position you're hiring for (home on weekends, salary/wage, etc.)
Keep your "Description" section general, it won't be shown in all placements so putting crucial information here is a bad idea.