Videos on how to create and edit Records
Creating A Record
To create a record for a user, navigate to their profile and click the Create button, represented by a plus sign. From the dropdown menu, choose "Record".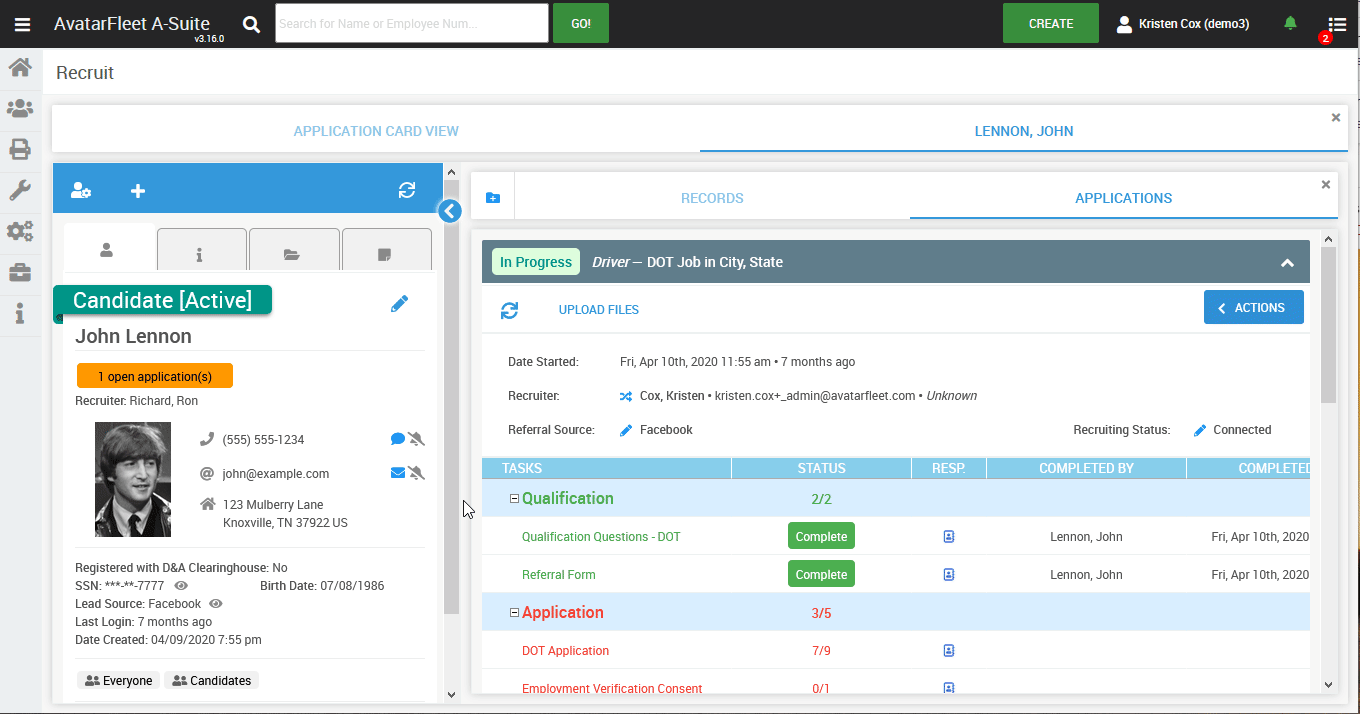 Select the type of Record you'd like to create in the Dropdown panel, and then pick the expiration date. This date can be edited later if needed. Once you are ready, click "Create New."
The next step is to drag and drop the file into A-Suite. Drop the file into the area that says "Drop Files Here."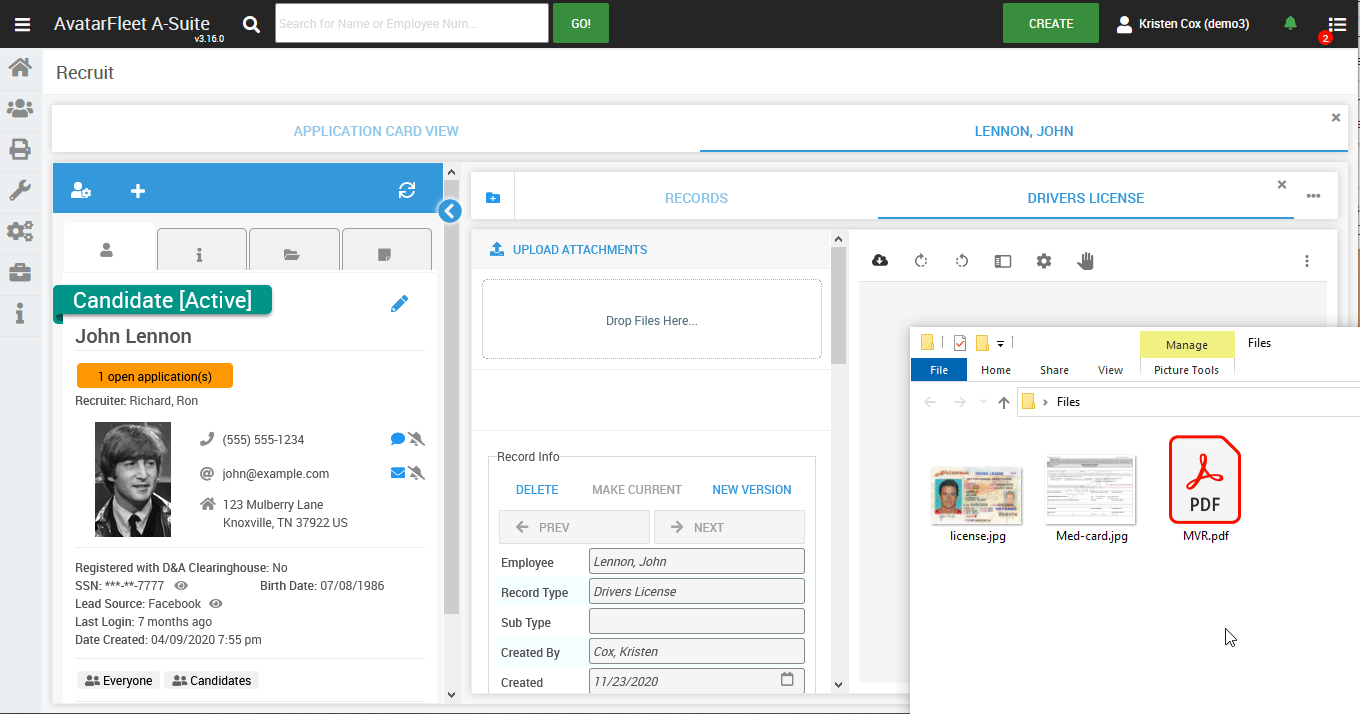 Next, fill out the appropriate Record Data.
Once you are finished with the Record Data, click "Save". Your new record will now appear in the "Records" area of the user's profile.
Editing a Record
To edit the record in A-Suite, just click the "Edit" button and fill in any of the information you wish to change. Here, we'll edit the licensing state.
When you're done, always remember to click "Save" at the bottom.