Save Time by Using Mass Actions
A-Suite gives you the ability to complete actions in mass. Read below to see the actions that are able to be performed in mass.
1. Accessing Mass Actions
2. Increasing the Size and Scope of your Mass Action
1. Accessing Mass Actions
From the Candidate or Team Member Browser, click on the mass actions box. All of the candidates or team members on the page will be included.

Next, the mass actions menu will appear:

Under "More", the following actions are available: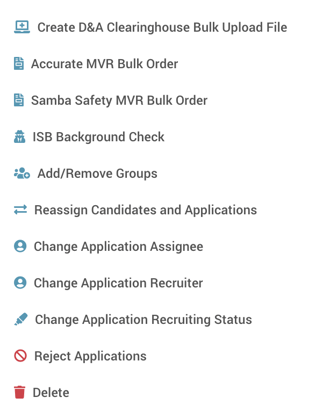 2. Increasing or Decreasing the Size and Scope of Your Mass Action
Instead of 25 recipients of the mass action, do you want to include all? Perhaps 50 or 100? None?
To increase the scope of your mass action, go to your user profile icon in the upper right hand side of the screen and click where you see your name. A drop down menu will appear. Select User Preferences.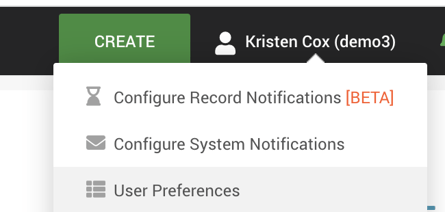 Once User Preferences are selected, a drop down menu will appear that will allow you to customize the number of people/records seen on a browser page.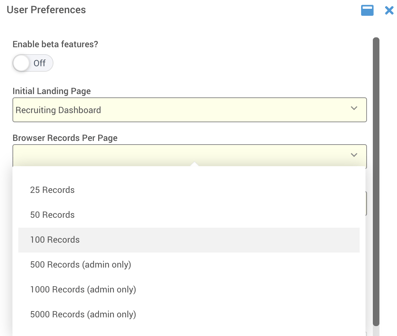 Click into Browser Records Per Page and make your selection.
If you just want to decrease the size by exclude a few people from the mass action, click into the green box by the person's name to deselect a recipient.

Want to include everyone in your mass action? Click on the carrot by the mass actions check box, and select All. Want to exclude everyone, opt for None.