The Release on October 8.2022, Version 3.64.0 Displays a new SMS Interface.
A sleek, newly redesigned look for our SMS interface was published on October 8th, 2022. This is an improvement and enhancement to our existing interface. Functionality remains the same, but highlighted below are screenshots displaying the new look:
The company text message inbox displays messages in chronological order. This is accessed navigation toolbar: Browser> Company Text Message Inbox.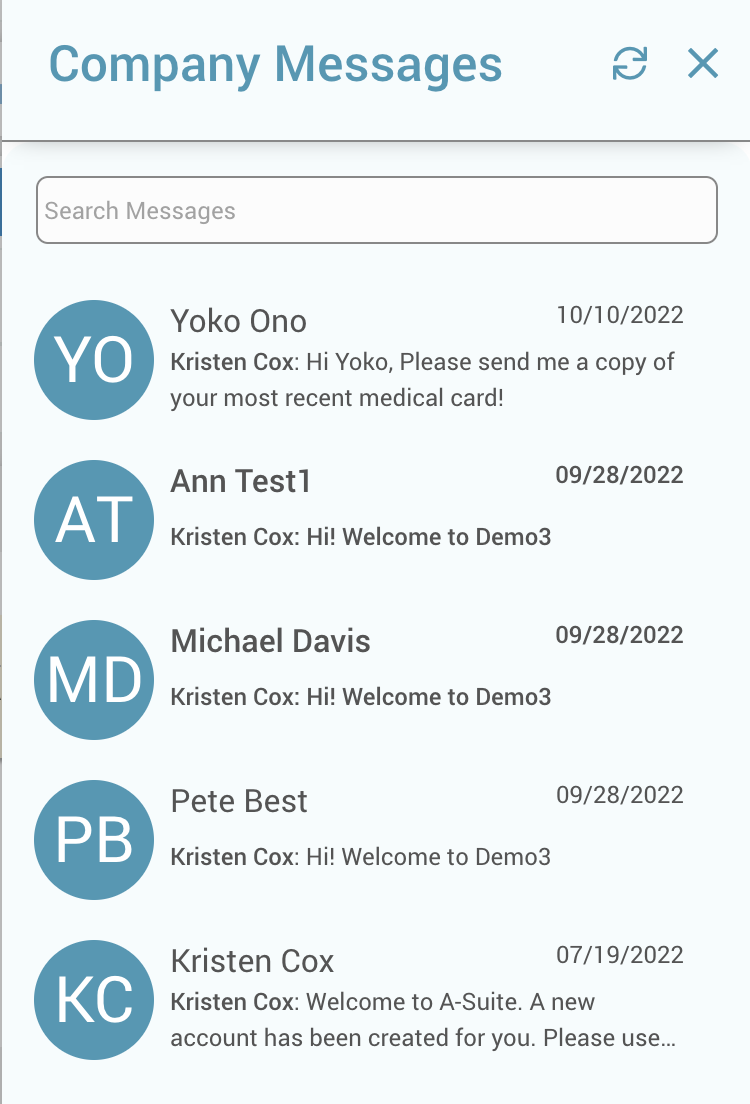 Individual messages are displayed as follows, with the sender and time stamp shown below the messages: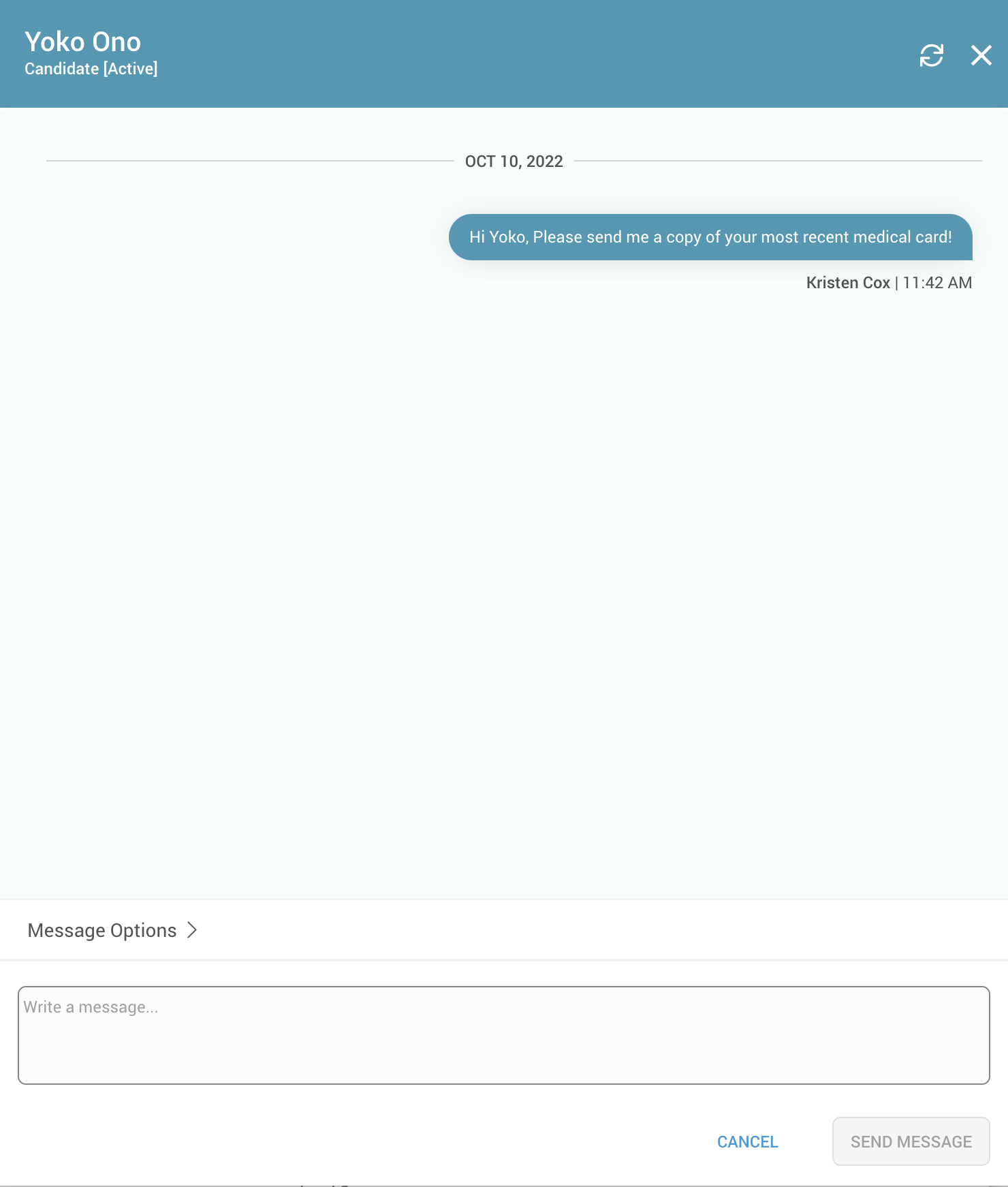 Message options still allow the use of templates, greetings and the message drafting as in the older interface.