Recruiting Links are hyperlinks that you can use in a job board, email, flyer, social media post, or any other means of communication that take you to straight a job application. Once created, recruiting links will always function, even if the position is no longer hiring.
To create a Recruiting Link, click the green Create button at the top left of the A-Suite screen, and choose "Recruiting Link".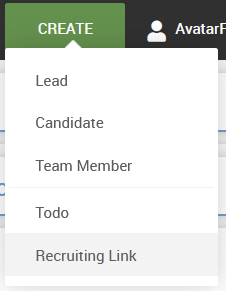 The following window appears, and allows you to customize the link: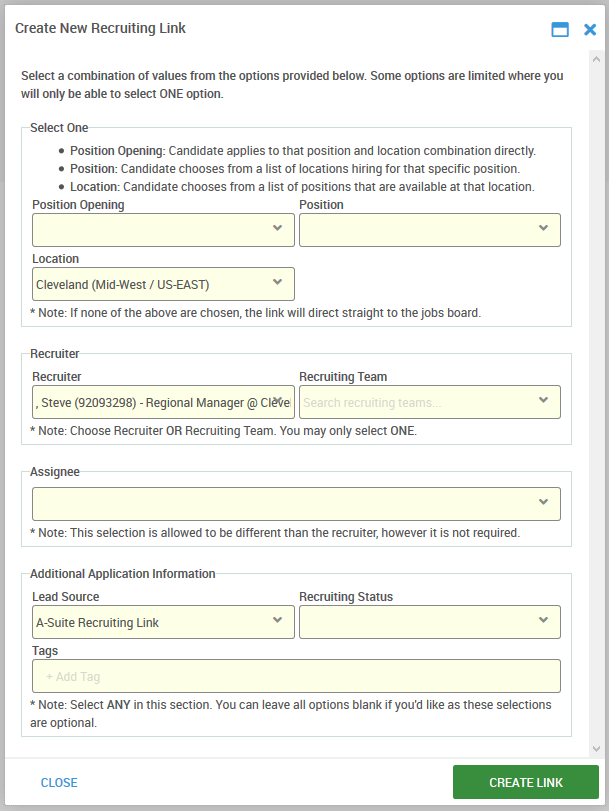 In the first section, choose either a Position Opening, Position, or Location; in the second section, choose either a Recruiter or a Recruiting Team. You can only select one option for each entry.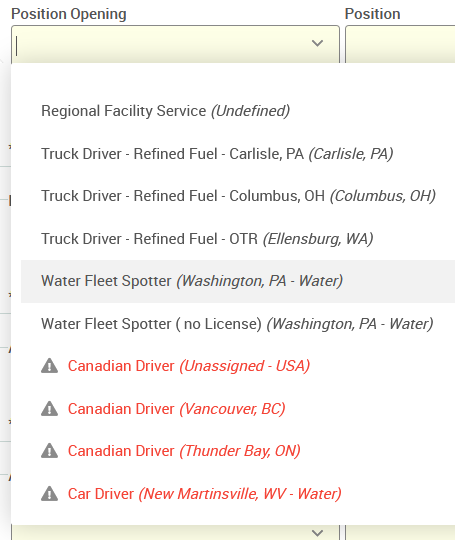 Note: In the Position Opening dropdown list, you will see openings that are actively recruiting at the top in black text; below those in red text are openings that are not currently hiring.

In the example below, we have chosen "Local Driver" as the Position, and the recruiter is AvatarFleet Admin.




The option of adding an assignee is also present as an option.

You can choose to automatically add a referral source, a status, or tags to any applications that come in from a link.

Once you have made your selections, click the Create Link button in the bottom right hand corner. You will be provided with a link and options to create a reminder, or to send via e-mail or SMS text message.


Best Practice: Save links that you have created so that you won't need to recreate the wheel each time you need a link! You can copy and paste links to a Google Sheet, Spreadsheet or Word Document.