AvatarFleet is proud to announce that we are integrating with SambaSafety, the premier provider of MVRs.
What Will This Integration Do?
This article will review our A-Suite integration with Samba Safety, and cover how Samba can provide:
Easy access to MVRs
Driver monitoring
Ordering bulk MVRs
This article will also review:
4. Troubleshooting Samba Errors
Let's dive into how these features will assist you in the recruiting/compliance side of your business.
Easy/Access to MVRs
As noted above, SambaSafety is the premier provider for MVRs. They've been the industry leader in pulling MVRs for 20 years, and they deliver more than 60 million MVRs annually.
SambaSafety MVRs are:
Easy to read and user friendly
Pulled instantly and at competitive rates
Securely integrated with each state's DMV
Now, as an A-Suite subscriber, you have access to SambaSafety's impressive services.
If you are interested in taking advantage of this integration, your CSM will work with you and Samba to set up an account for you. They will gather your agreements, and with Samba, they will get and establish a client ID, secret, and KEY for API access to set up the integration in your A-Suite site. It is then that you will determine if you will participate in the driver monitoring offering .
How Do I Order an MVR with the Integration?
Once the integration is configured, you will see a new menu choice under "+", which is the "Create" button on the user profile.
Go to Create, and Order Samba MVR.
Next, a pop up will appear, asking you to place the order. It's that easy:
Now that your order has been placed, where do you check on the status of the ordered MVR?
From the Navigation Toolbar, go to "Browse" and then scroll to "Pending MVRs:"
The screen below will appear with a list of the pending MVRs for your company:
Once the MVR has been reviewed, you can select "Create Record" for that MVR to then be placed in the driver's DQ file in A-Suite.
How Do I Order in Bulk?
From task list mass actions, select the Samba Bulk Order icon to order in bulk! It's that easy!

Driver Monitoring
A-Suite subscribers can also have access to SambaSafety's powerful Driver Monitoring system.
Carriers pull a driver's MVR at least once a year. The problem is, a lot can change during that time. Your drivers may have accidents or violations that you don't know about. This is a huge liability to you.
Driver Monitoring solves this problem.
With Driver Monitoring in A-Suite, you can get real-time updates on your drivers' MVRs. You'll be notified and automatically receive an MVR when there's a change.
Not only that, but this feature is highly customizable. You can easily:
Select custom groups of drivers to monitor
Enable or disable driver monitoring for specific groups or individuals
Decide who gets notified and receives the new MVR
This process will have you sleeping soundly at night knowing you're 100% up to date on MVRs.
As an added feature, driver's for whom you choose to monitor will have a "Driver Monitoring" tag on his or her profile as a standout visual.
These following states will automatically run an "enrollment" MVR through Samba driver monitoring - TX, CA, MI, and MD
Troubleshooting Samba Errors
If you have the integration set up, and you are receiving an "Access Denied" error when trying to monitor one of your drivers, read below to see how to solve the issue: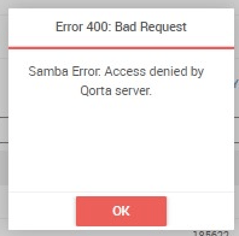 The "Access Denied" error is because someone from your company has deleted the driver inside of Qorta. They need to be "unarchived" in Qorta before we can access that person through the API.
See below on how to unarchive in Qorta: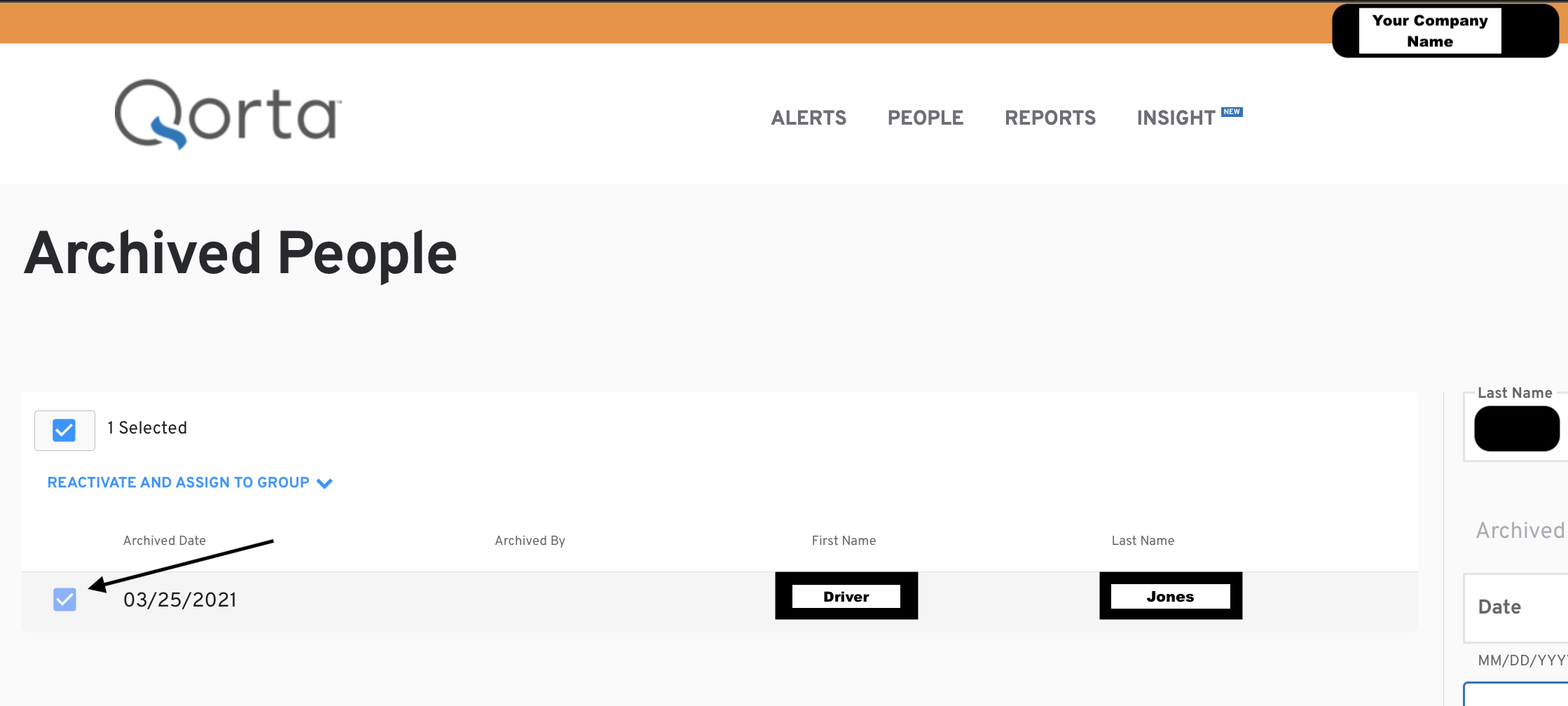 For more information about Samba Safety Driver Monitoring, contact your Customer Service Manager, or, submit a ticket requesting assistance.