Copying rights from one user to another is now an allowable option.
The User Rights interface now allows for copying rights from another user.
To get to a User's Rights, go to their User Profile, go to actions and "Configure Rights."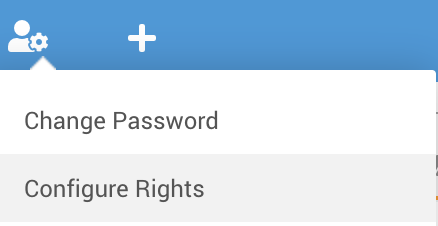 You will be presented with this screen: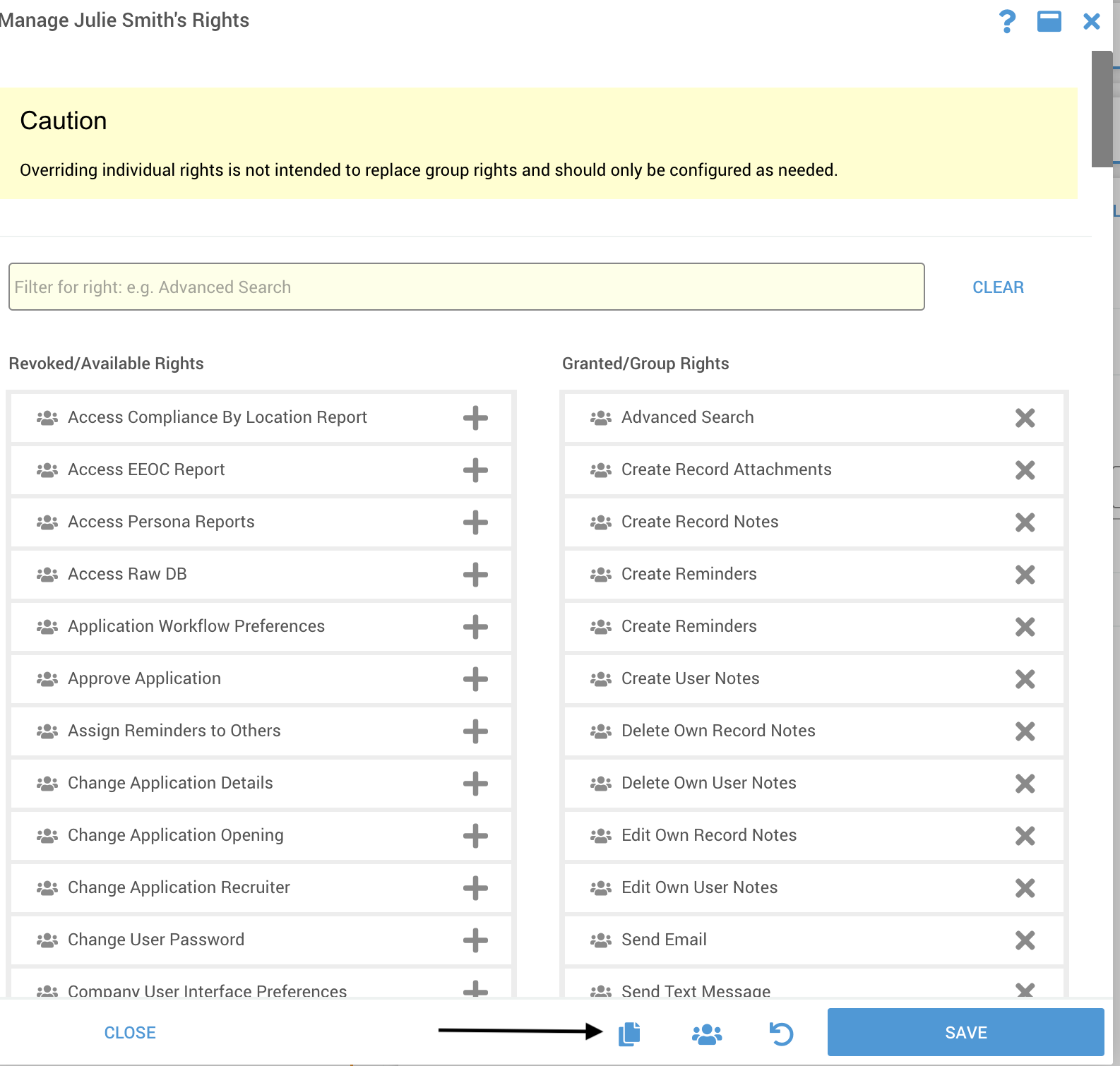 Select the "Copy" icon at the bottom of the rights screen. The next pop-up that appears will allow you to select the other user's rights whom you'd like to copy.