How to Configure Employment Verification Consents to Exclude Drug & Alcohol Questions
Effective January 6, 2023, per FMCSA, employers are no longer required to make drug and alcohol inquiries to previous employers directly. Instead, you'll obtain drug and alcohol history by running a pre-employment full query through the Drug and Alcohol Clearinghouse.

While employers are not required to make drug and alcohol inquiries to previous employers, they are not prohibited from doing so. If your organization will no longer be collecting this information from previous employers, you will need to configure the Employment Verification Consent form in your A-Suite to exclude drug and alcohol questions and verbiage. Here is a step by step:

1. Click on "Configuration" on the left hand side menu, then click on "Forms" from the resulting menu.


2. Use the search bar at the top of the Name column to find your Employment Verification Consent, then click the title of the form to open the configurator.



3. Scroll down to "Steps and Widgets" and click the pencil on the "Employment Verification Consent" widget to edit it.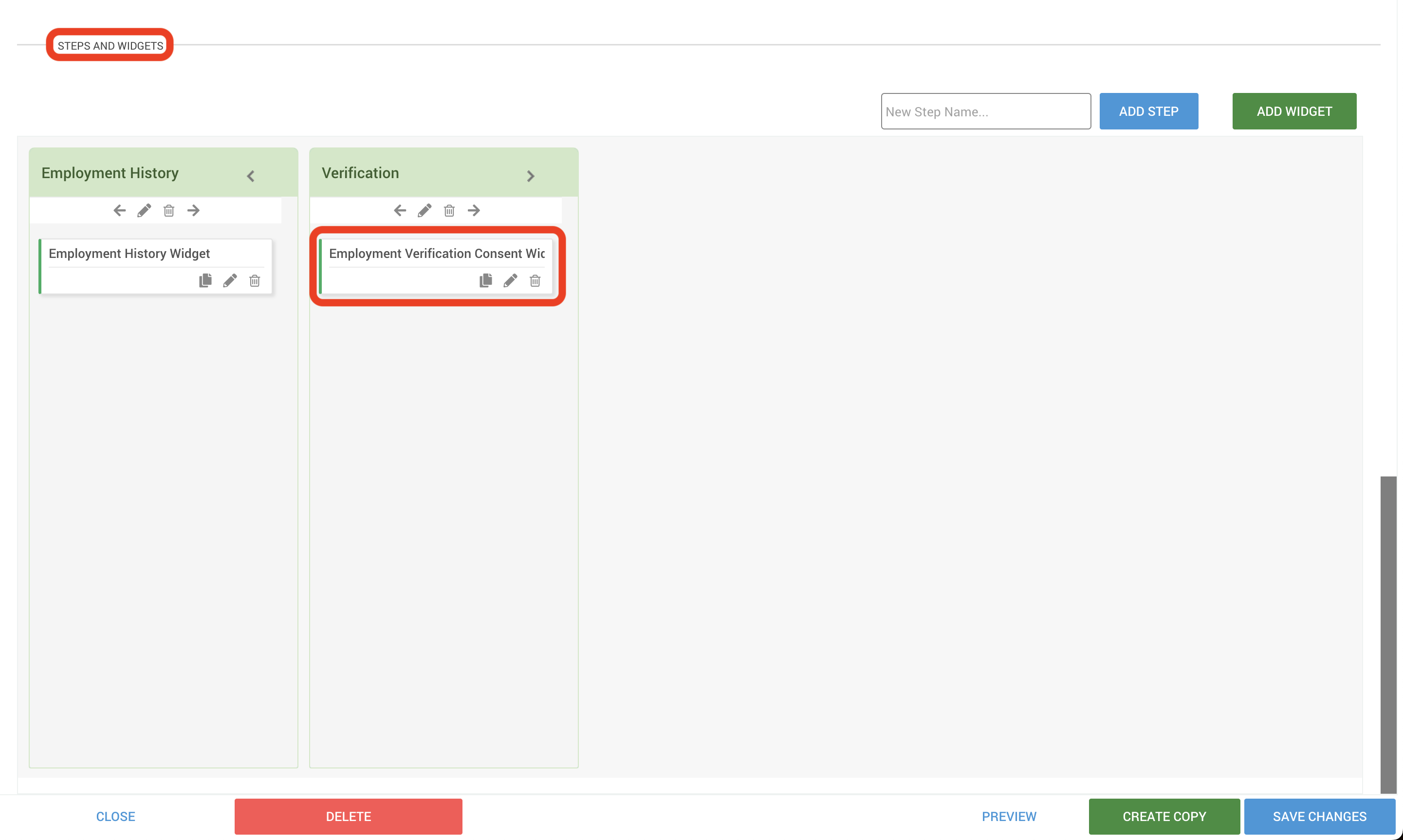 4. In the first field, you'll want to change the verbiage to exclude any language involving drug and alcohol testing. Then, scroll down to "Select Which Form", switch it from Standard to FMCSA, and click "Save". Please note, Standard includes the drug and alcohol questions, FMCSA does not.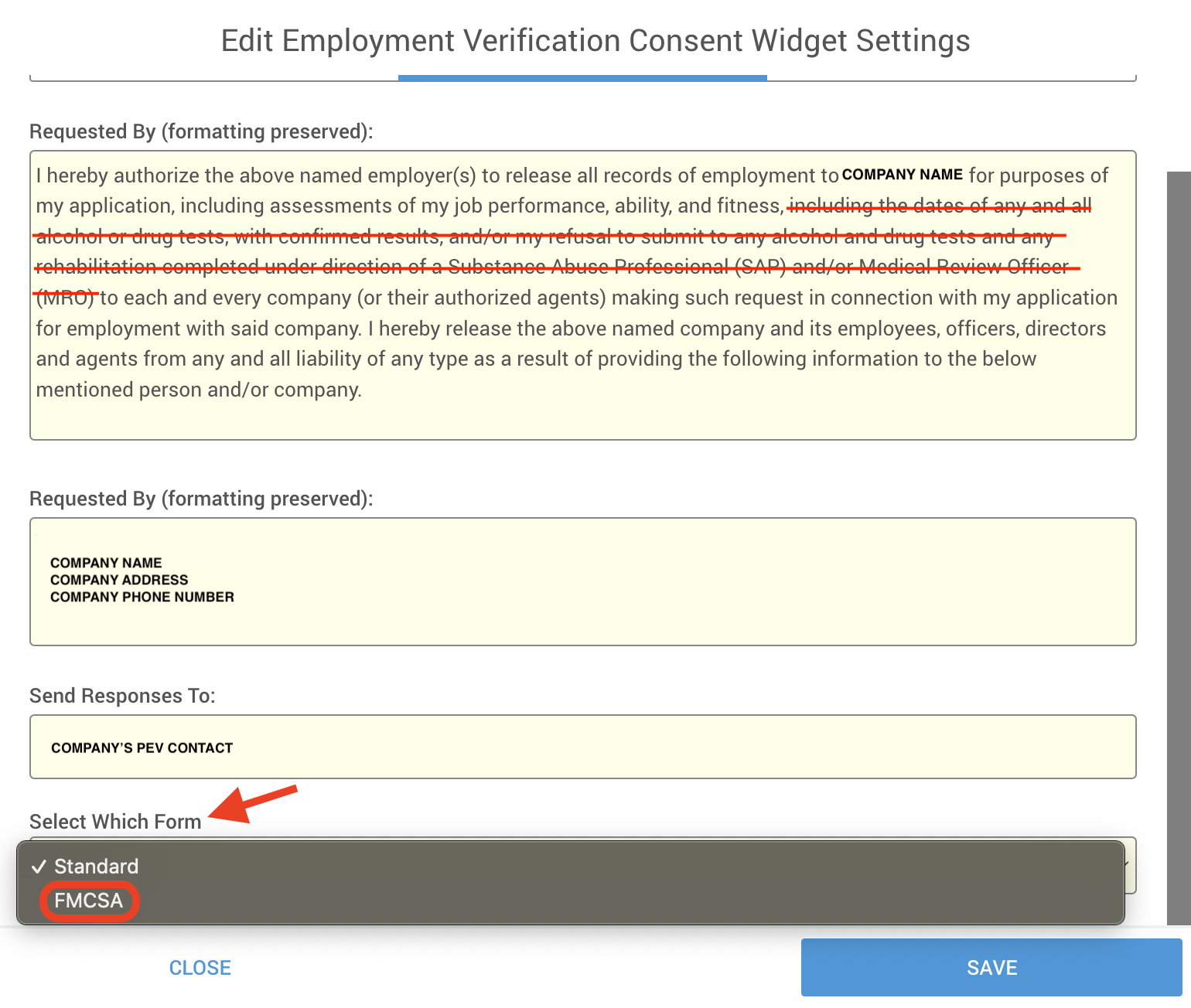 5. The form is now ready to use and the change will be reflected on any forms initiated after you make the change.