A-Suite now offers you the opportunity to brand your log in screen and emails with your company's logo and colors.
To update your Site Preferences, navigate to System Settings, and click "Site Preferences".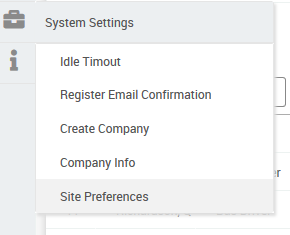 Adding a Logo
In the window that pops up, you can paste a URL to your company logo. This can usually be found by going to your company webpage and right-clicking your company logo, then choosing "View Image". In the tab/window that opens, copy the URL from the address bar, and paste it into the A-Suite field.
Change Your Site Colors
Below the logo URL line, you can choose two company colors that will display on the log in screen. Click the six-character code to view a color selector menu, or paste the hex code to choose the exact color. Ask your web developer or designer to provide this if you do not have it.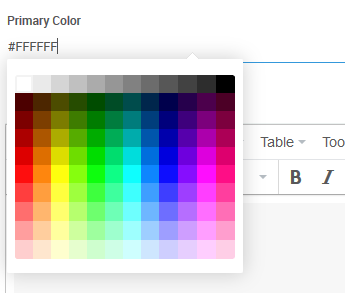 A-Suite gives you the ability to name a primary, secondary, and tagline color.