How to request forms and authorizations from candidates and employees through A-Suite.
Form Requests is a powerful feature of A-Suite that allows you to complete recruiting tasks and compliance updates directly from an individual's profile.
To create a new form request, navigate to an employee's or candidate's profile. Click the "Create" button, and choose "Form Request" from the menu.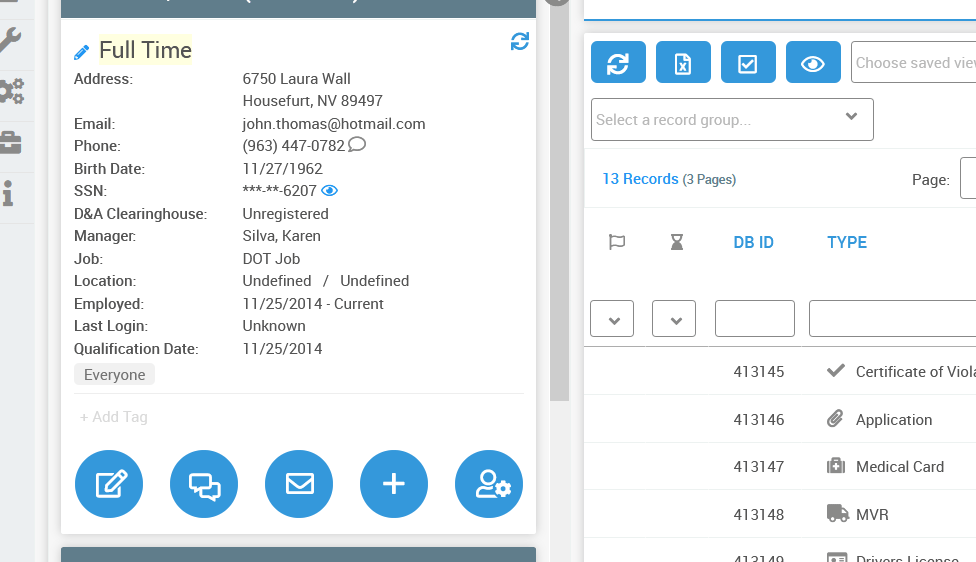 In the dialog box that opens, choose the form or task that you would like the recipient to complete from the drop-down menu. Next, choose who is sending the request. This will control who is notified and who the email/text message sender is. Then, choose a due date, and how you would like the request to be sent - via text, email, or both.
Enter any additional message you would like to include in the email that gets sent, and then click "Request".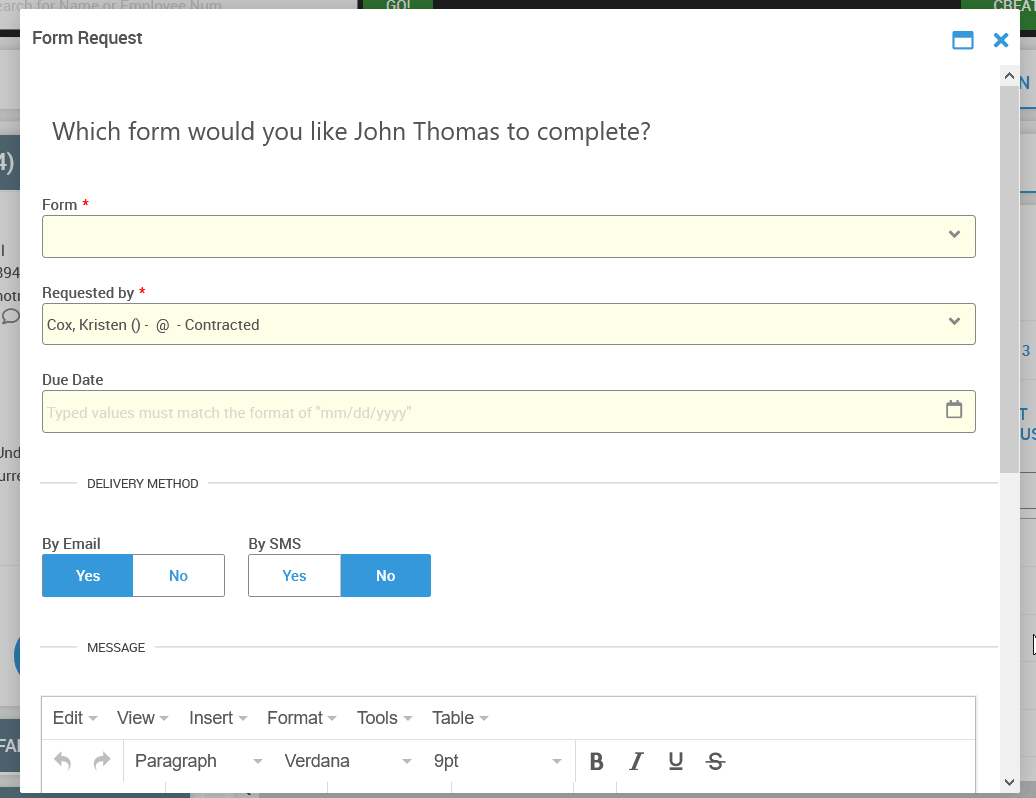 What The Candidate/Employee Does
When a request is received by a candidate or employee, they receive a link to A-Suite that asks them to log in to their account and complete the required task.
If they have forgotten their password, there is an easy way to get a one-time authentication code or link. Click the article on One-Time Authentication to read more.
View All Requests
To view requests that you have sent, navigate to "Browse" and choose "Form Requests." Here, you will see all requests that have been sent, and you can view active requests, ones that need to be cosigned, expired, and completed requests.
Clicking the person's name in the Form Request browser will take you to that person's profile; clicking anywhere else on the line will open the form request itself.

Un-Signing Form Requests
If you should need to un-sign one or more form requests and remove the signer, co-signer, or both, you can do so using a mass action. From the Form Request browser (Browse > Form Requests), simply filter down to which form requests you want to un-sign, create a Task List, and click the Unsign Form Requests

button.
In the dialog box that opens, there are two options: Unsign cosignatures only, which when selected will not remove the main signer's signature, and Send re-request emails, where you can notify the signers to re-sign the request.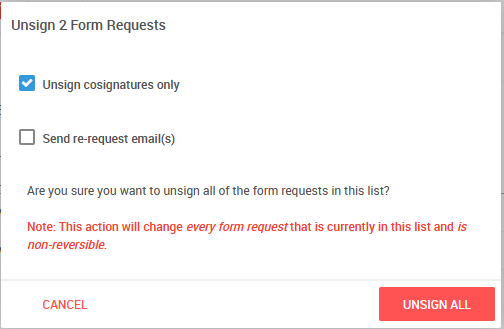 Outstanding Form Request Profile Alert
If an employee or candidate has an outstanding form request, an alert will appear in their profile underneath their name. If you hover over the alert, it will show you which forms need to be completed by that person.