Recruiting Links are hyperlinks that you can use in a job board, email, flyer, social media post, or any other means of communication that take you to straight a job application. Once created, your links will always function, even if the position is no longer hiring.
To create a Recruiting Link, click the green Create button at the top of the screen, and choose "Recruiting Link".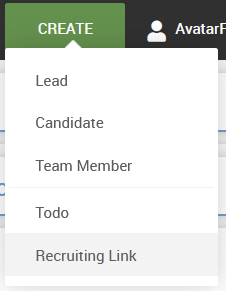 A window pops up where you will enter the job information. We have included instructions in this window to guide you through the process.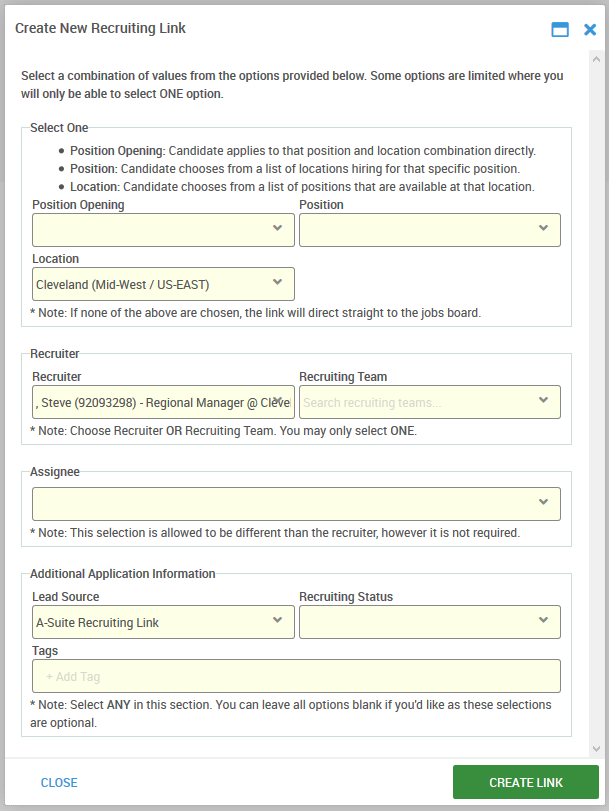 In the first two sections, you can only complete one of the dropdown menus for your link. In the first section, choose either a Position Opening, Position, or Location; in the second section, choose either a Recruiter or a Recruiting Team. Do not choose multiple entries for either of these two sections. Attempting to choose a second value in a section will automatically clear the first value that was chosen.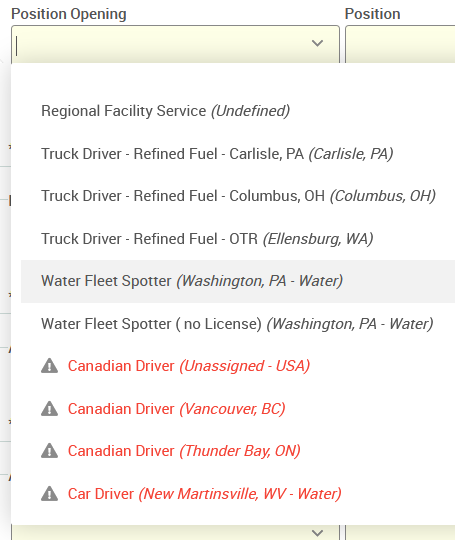 Note: In the Position Opening dropdown list, you will see openings that are actively recruiting at the top in black text; below those in red text are openings that are not currently hiring.
This can be useful if you want to send a link to an individual directly without having to post it on your jobs board.

In the example below, we have chosen "Local Driver" as the Position, and the recruiter is AvatarFleet Admin.




In the next section, you are asked to choose either a Recruiter or a Recruiting Team. Below that, you can add an assignee to the application.

Lastly, you can choose to automatically add a referral source, a status, or tags to any applications that come in from a link.

Once you have made your selections, click the Create Link button in the bottom right hand corner. You will be provided with a link and options to create a reminder, or to send via e-mail or SMS text message.

We also encourage that you save the link on your computer somewhere (like a word document) so that if you ever need it again you won't need to create another link. However, if you do need to create another down the road with the same selections, you can do so at any time!