Within A-Suite, custom data fields can be generated by a number of places: a job, location, group, region, or super region, to name a few. The data from these custom fields will display on an employee's or candidate's profile as well. However, if you use many custom fields, seeing all that information can create an overload.
That's why A-Suite allows you to set the number of custom fields that display on a user's profile by default. To set your number of custom fields, click your Admin Settings in the top right corner, and choose "User Preferences" from the dropdown menu.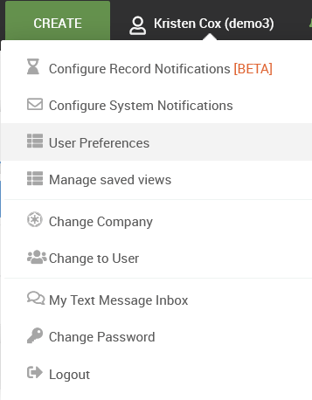 In the dialog box that opens, you will see a field named "Number of custom field rows visible". Enter the number of fields that you would like to see.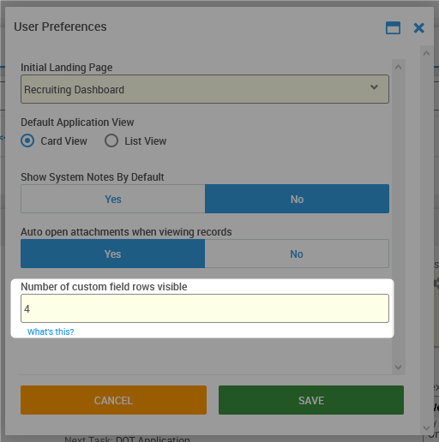 Any fields that are not initially visible can be viewed by clicking "More".